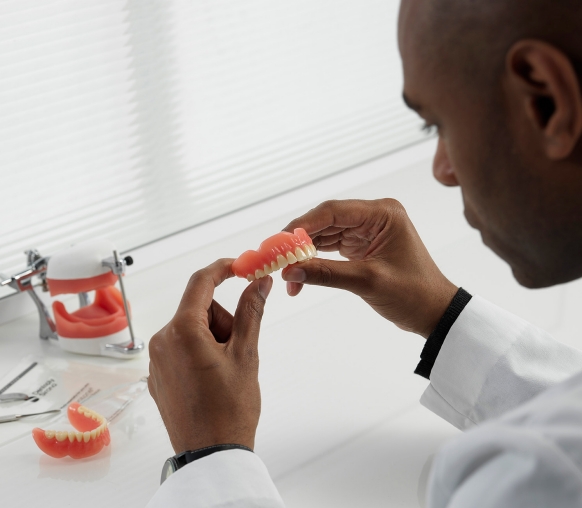 Partial & Full Dentures
Many different steps and many different materials pave the path to restorative success. 
Dentsply Sirona Lab offer a complete range of dental base acrylics (hot-, cold-, and light-cure), plastic for individual impression spoons, repairing- or relining materials: we offer the suitable solution for every indication.

In additon, Dentsply Sirona Lab offers to you a multitude of tooth lines, satisfying all your aesthetic and functional needs. The wealth of different shapes ensures that there is a matching denture tooth for every clinical situation.