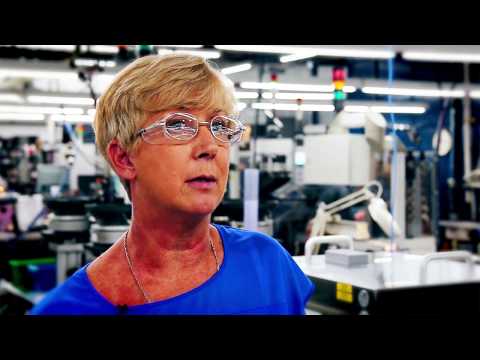 Order Online & Get Free Shipping*
*Order your endodontic products online and you'll automatically receive free ground delivery within the contiguous US – most packages will arrive in two to six business days. Purchase over $1,000 online and receive free second day air delivery.
Innovation vs. Imitation - Research Doesn't Lie
Dentsply Sirona Endodontics gives you an added confidence for superior patient care that imitation files can't offer. Our quality control has strict processes to ensure we deliver quality, predictable instruments all the time, everytime.
Online Support for Endodontics Customers
Get answers to the most commonly asked questions about your Dentsply Sirona Endodontics online account, including questions about shipping and handling, returns, accessing your account, resetting your password and more.
Introducing GuttaCore for WaveOne Gold
Two proven systems now in one complete solution. The predictability of WaveOne Gold shaping is paired perfectly with the three-dimensional fill of GuttaCore. GuttaCore for WaveOne Gold obturators are sized and color-coded to precisely match the WaveOne Gold file system so you can shape and obturate with confidence.
News and Events
Discover More at endoblog.dentsplysirona.com
Connect with your colleagues to view and share cases, find research summaries on the latest advancements in RCT and view quick procedural tips to help hone your endodontic skill-set.
Dentsply Sirona Acquires Healthdent Technologies
Dentsply Sirona announces the acquisition of gutta-percha material technologies from Healthdent Technologies International.
Introducing R2C - The Root to Crown Solution
Dentsply Sirona's new root to crown course walks through each step of root canal therapy - from diagnostic protocol to coronal restoration.
Learn endo from A to Z while earning 8 hours of CE.
NYU Endodontics Suite
NYU College of Dentistry, in collaboration with Dentsply Sirona, recently opened a state-of-the-art endodontic suite.